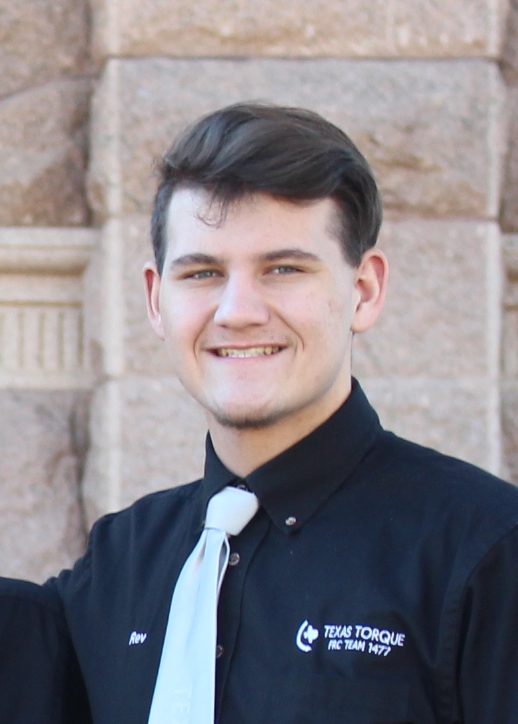 It is with great sadness that we inform you of the passing of Matthew St. Laurent on March 2. He was a member of Texas Torque for four years until he graduated last spring. He was a freshman at the Colorado School of Mines. He is one of a handful of students who made a tremendous impact on Texas Torque. As a junior, he trained a large group of team members to use SolidWorks to design our robots. For his Eagle Scout project, he organized the building of the workbenches we use in our robotics lab. As a senior, he was a fantastic Build Lead and helped us build an extremely competitive robot. He will be deeply missed by his friends and family here at Texas Torque. Rev's memorial service shall be held at Lord Of Life Lutheran Church this Thursday at 11 am. The viewing will begin at 10 am. In lieu of flowers, the family asks that LEGO kits be brought in to be donated in his LEGOcy. They can either be brought to the memorial service or dropped off at the Robotics Lab at College Park High School to a Texas Torque member between the hours of 9-3 until Thursday.
Please keep Rev's family in your thoughts as they work through this extremely difficult time.
If you are ever struggling, please talk about it with a trusted family member or friend. Please seek assistance. Don't suffer silently.
If you are contemplating suicide, call the suicide hotline at 1-800-273-8255 or text The Crisis Text Line by texting HOME to 741741.
 Lord of Life Lutheran Church
Address: 
3801 S Panther Creek Dr, The Woodlands, TX 77381
Rev's LEGOcy Drive
Address for drop off: 3701 College Park Dr, The Woodlands, TX 77384