Torque Vision is a low-cost vision hardware solution designed for AprilTag detection.
Equipment
The cost of creating a TorqueVision is roughly $40 plus the cost of a Raspberry Pi 4B.
Assembly
Print out 1x TOP_CASE.stl, 1x BOTTOM_CASE.stl, 4x bottom_spacer.stl, and 4x top_spacer.stl. I recommend PLA; however, any resilient material should work. You should attach the fan and camera module to the top case first. The fan power pins should be attached to the Pi's GPIO pins, and the camera ribbon cable should be connected to the Pi's camera connector. There are two small holes (2.2mm diameter) for power wires to connect directly to the GPIO power pins. This does not support POE.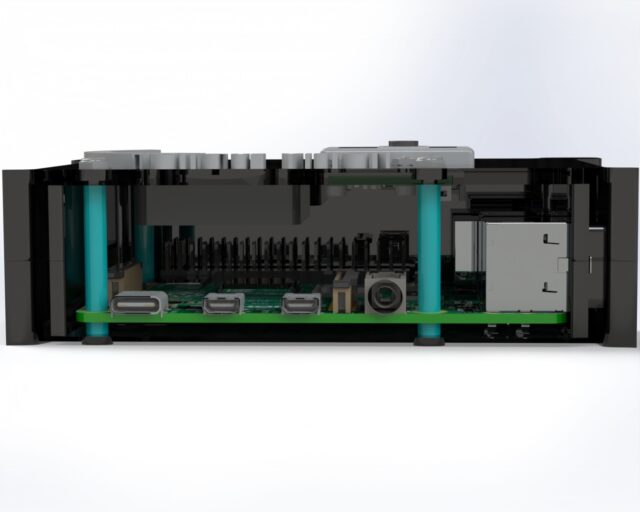 CAD
Here is a link to the CAD files. There are 8-32″ mounting holes. Alterations must follow CC BY-NC-SA 4.0, including openly publishing changes and providing credit.
Revision list:
Software
We suggest pairing your new Torque Vision with PhotonVision.
Contact
Have questions or need help? Please contact [email protected].