Blue banners are given out for the highest awards that FRC teams receive including winning the robotics competition or the chairman's award. Here is a summary of all the blue banners we have received and their significance.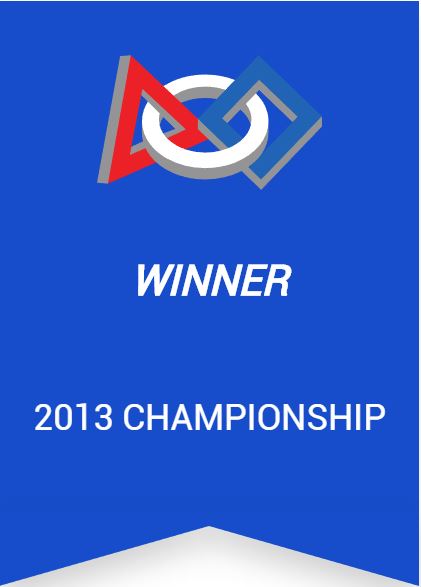 After an alliance advances to Einstein, they compete in a round robin with the other Einstein competitors. The top two teams then compete best two out of three to determine the World Championship winning alliance.
We won the World Championship at:
    2013 St. Louis World Championship
At the World Championships, the FIRST Robotics Competition is split into 6 divisions named after people who made an impact in STEM. The winners of each field move onto the Einstein field, where they compete for the title of World Champions.
We won our division and advanced to Einstein at:
    2014 St. Louis World Championship
    2013 St. Louis World Championship