Texas Torque has continued to work towards the creation of 3D Printed Face Shields to protect medical personnel from exposure to the coronavirus. So far we've provided almost 200 face shields to medical professionals in our community, and we are receiving more plastic soon to create more. Our longtime sponsor Nema Enclosures has started cutting the shields designed by team 148 Robowranglers with their water jet which expedites the creation of these shields to about 230 shields created per day.
We're also working with sponsor AndyMark who is shipping us pieces of polycarbonate that will be used in the creation of the IB-2000XL. We plan to create our first intubation box over the weekend and deliver it to the hospital on Sunday. Below is the design that we will be using to create these boxes.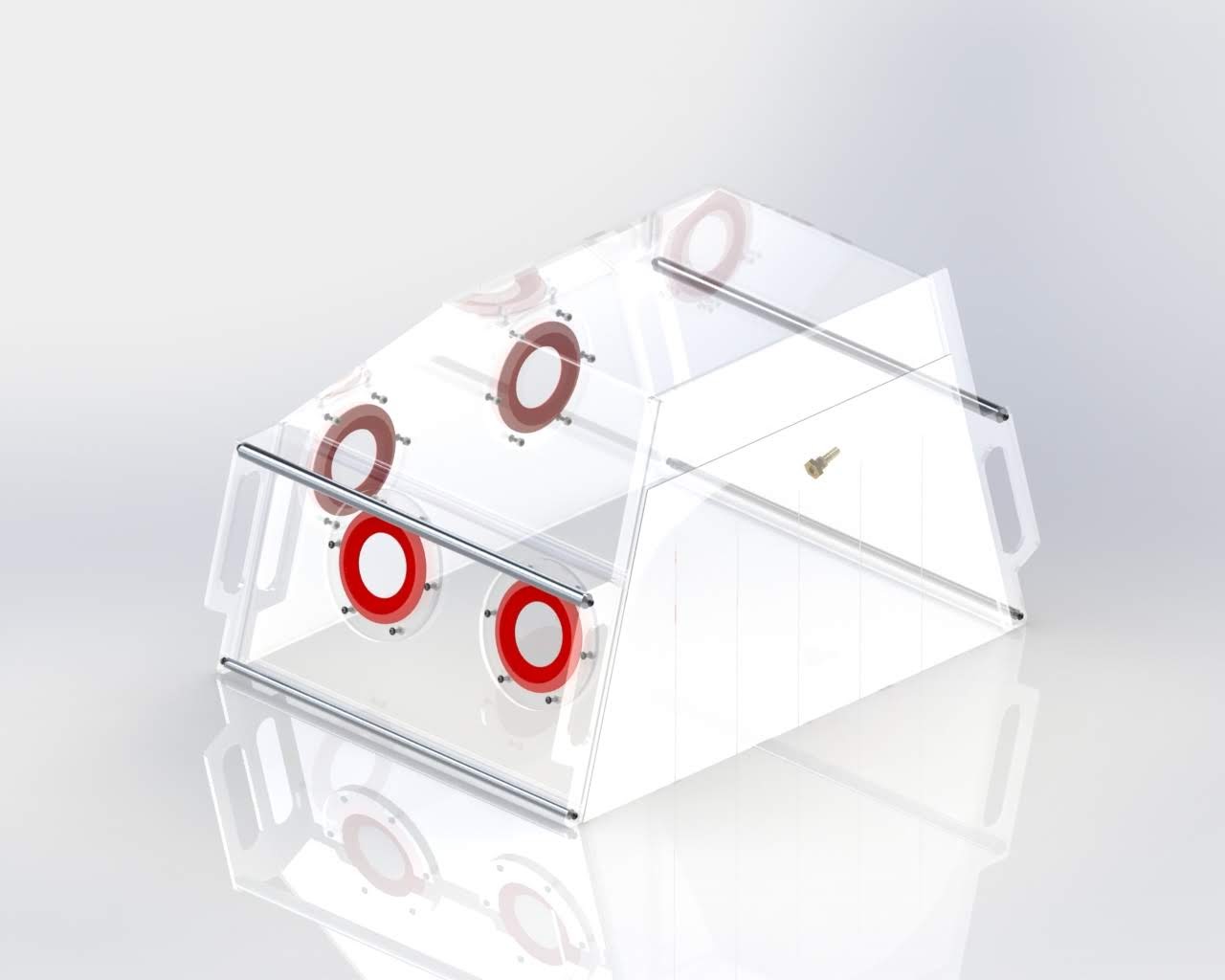 We are excited to be meeting with ABC13 to spread our cause and message to those in Houston and hopefully spread encouragement during these trying times. Again, we still ask for continued support from our community either through a monetary donation to the GoFundMe link or paypal link below. or by spreading these links and our message through social media or directly to friends and family.
https://www.gofundme.com/f/first-teams-for-ppe-face-shields