Texas Torque was honored to host the Week 5 Lone Star North Regional at College Park High School this past weekend. We had 33 teams from Florida to Mexico to Turkey compete to become the winning alliance. Texas Torque spent the practice day making mechanical changes to our robot, adding on a new floor gear intake. During the qualification matches, Texas Torque played very well, ending with a 9-2 win/loss record and a 1.90 ranking score, placing us 2nd.
During alliance selections, we allied with 2992 S.S. Prometheus, 4295 Hudson Robotics, and later, 6363 Ricebird Robotics. We had a great run, but lost in Semifinals to a great 3rd seeded alliance (who went on to win the regional!). We would like to congratulate 3284 Camdenton 4H LASER, 5842 Royal Robotics, and 6547 Flaming Metal Robotics on their regional win! Serious props to our mentee team Flaming Metal Robotics – they won their first and only regional of their rookie year!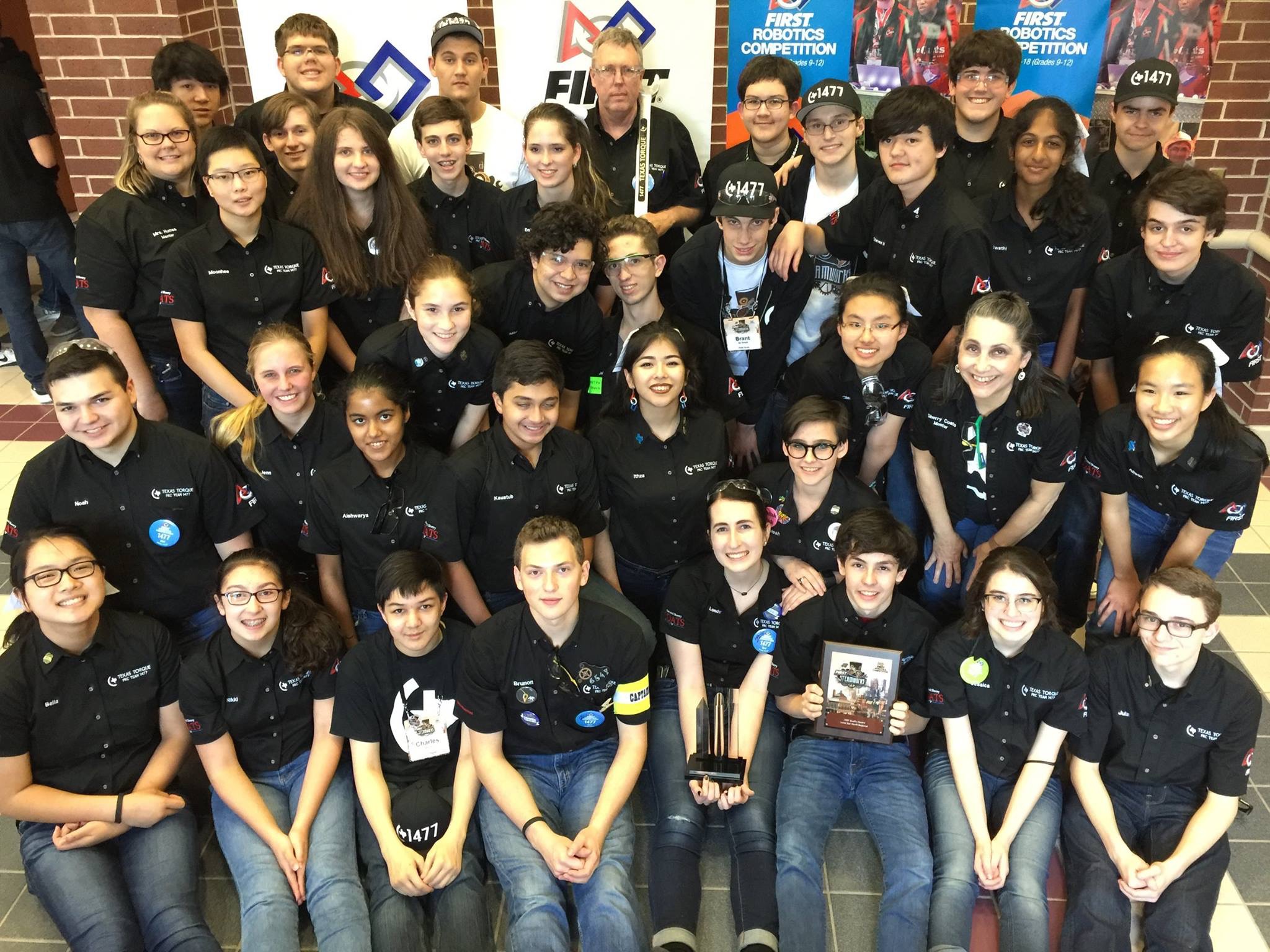 During the awards ceremony, Texas Torque took home the Quality Award, and our own Ithza Lopez was chosen as a Dean's List Finalist! Also, a HUGE congratulations to our friends 2881 Lady Cans for winning their first Chairman's Award!!!
We would also like to give a huge thanks to the student, parent and mentor volunteers that helped our first ever regional run so smoothly! We're looking forward to hosting more in our new lab these coming years.