At our week 3 competition, the Utah Regional, Texas Torque competed in a series of thrilling, fast-paced matches that resulted in our position as captain of the sixth-seeded alliance. We partnered with team 3374, the RoboBroncs, and team 5933, JudgeMent Call, and were regional finalists. Additionally, we took home our first-ever Entrepreneurship Award.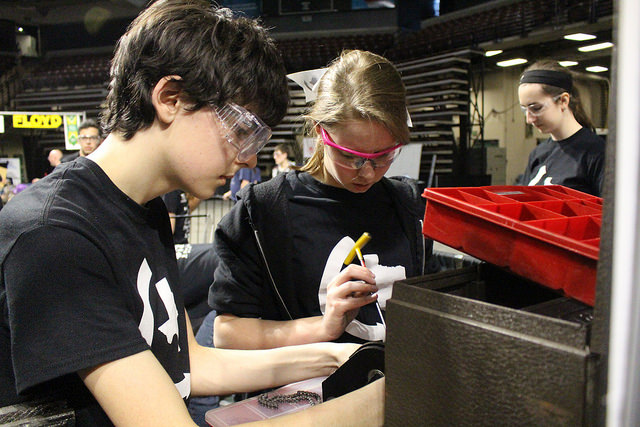 The reliable performances of all three robots on our alliance helped us advance to the semifinals, and then to the finals themselves. In the two finals matches we played, we faced the first-seeded alliance, which consisted of team 4334, Alberta Tech Alliance; team 3166, First Year Ravens; and team 2468, Team Appreciate. Team Appreciate, the alliance captain and a fellow Texas team at the Utah Regional, also received the Utah Regional Chairman's Award. We congratulate our friends at 2468 for this prestigious achievement and look forward to seeing them again at the World Championships in April.
Congratulations to Team Appreciate, Alberta Tech Alliance, and First Year Ravens for their regional win. We can't wait to see you in St. Louis next month and wish you the best of luck in upcoming competitions!
Our next competition is the Lone Star Regional, a week 6 competition taking place from April 6 to April 9 in downtown Houston. We look forward to meeting you on the battlefield, whether at Lone Star or World Championships!