Happy Woodlands Robotics Day!
This past September 24 was declared Woodlands Robotics Day by our township government. On that day, students and mentors of Texas Torque were recognized at a Woodlands Township meeting by Bruce Trough, the Chairman of the Board. The team was recognized for our invaluable part in spreading STEM throughout our community, including our elementary school demos, outreach efforts, and creation of over 15 other robotics teams in our area.
In addition to this, Team Captain Matthew Bartell gave a short presentation to the town citizens in attendance, spreading FIRST awareness to over 20 prominent community members. Matthew Bartell then conversed with the government officials about the creation of an annual robotics celebration in our community, which would culminate in a widespread demonstration of robots from all teams in The Woodlands area. This event would not only be a day to recognize FRC, but also to celebrate of all robotics teams throughout The Woodlands, including Vex, BEST, and FLL.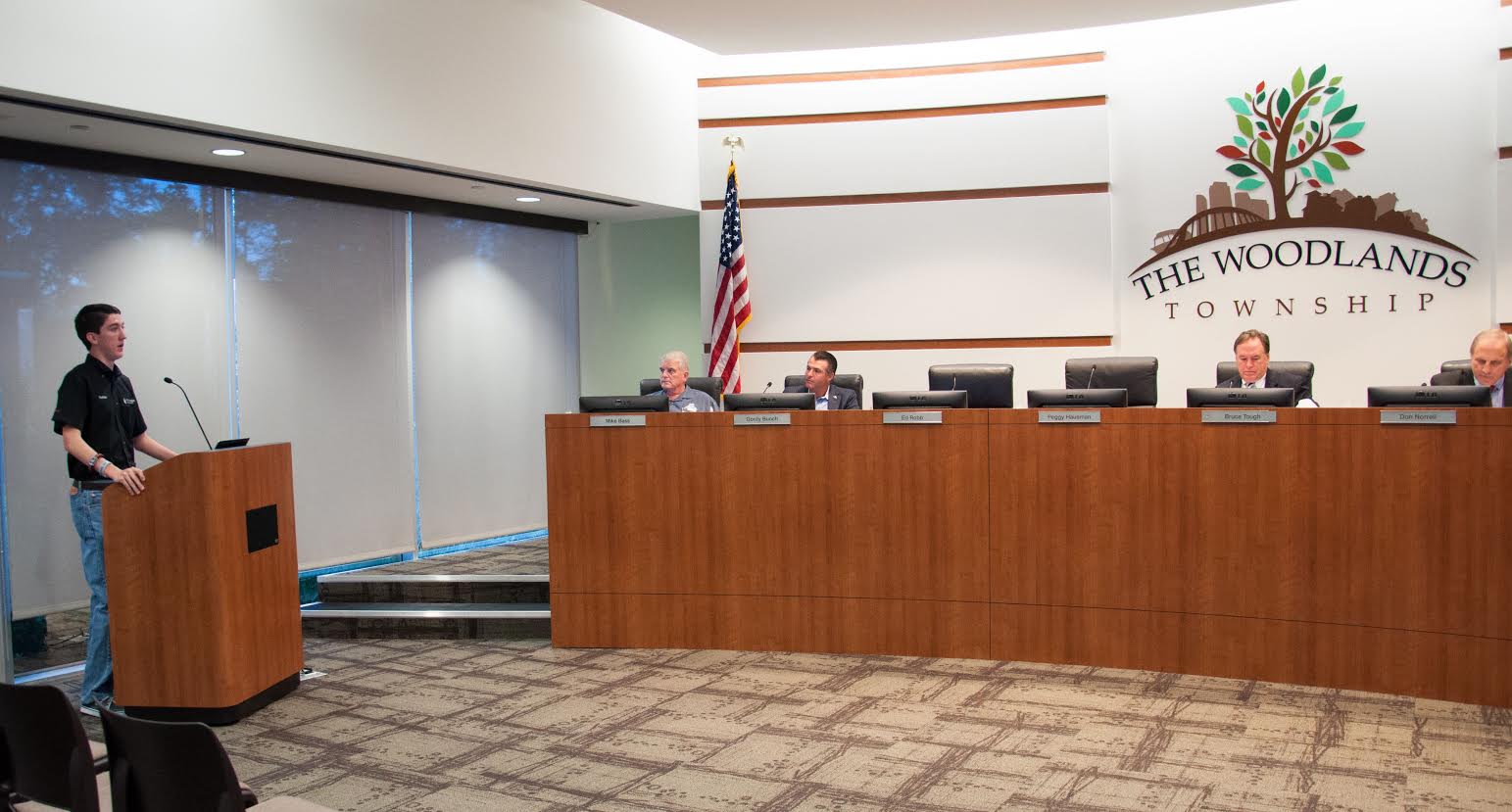 Texas Torque is currently working with the Township to establish a venue and date, but will be extending our communication into the near future. The team looks forward to a continued relationship with the Woodlands Township, and is excited about this step in our mission to spread the idels of FIRST and STEM.