On Saturday, October 24th, Texas Torque co-hosted and competed in the fourth annual Houston Robot Remix. We competed with our 2015.5 robot, an offseason build named "Rebel".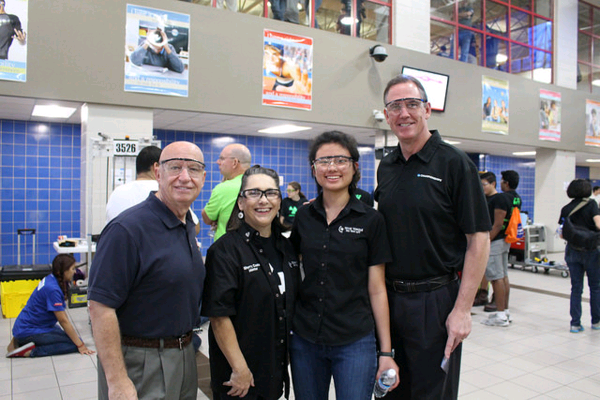 Congressman Kevin Brady and CISD Superintendent Don Stockton came to the Remix and spoke at the opening ceremonies.
The team ranked 3rd in the qualification matches and went on to lead an alliance composed of teams 3478 and 3526, Lambot and Blue Ignition, into quarterfinals. Our alliance was successful in the quarterfinal matches and was able to qualify for semifinals, during which we were eliminated.
We at Texas Torque were glad to have competed with many of our friends in our last event of this offseason. We are also extremely grateful to all of the teams in attendance, having greatly enjoyed hosting this event and hoping to host it again next year.